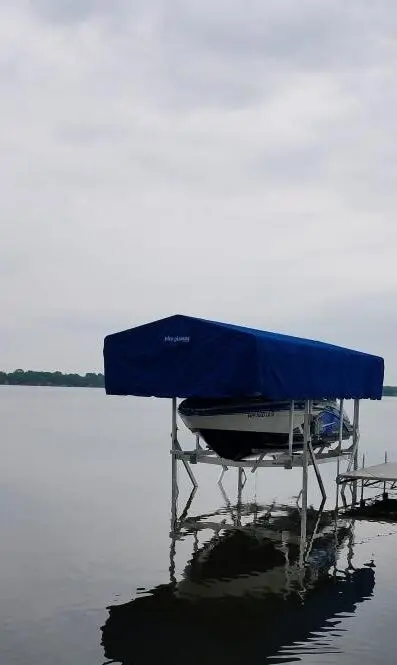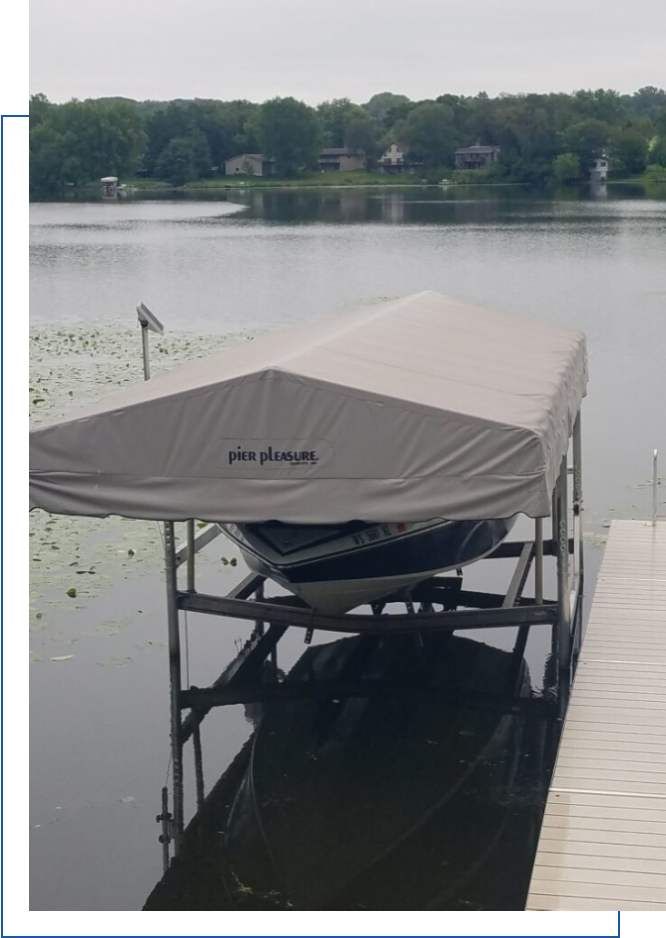 We off a variety of lifts for boats, pontoons, and jet skis. Please click on the link for ShoreStation lifts: www.shorestation.com
Want to add some accessories to your dock? We offer different types of steps, ladders, benches, and even plant holders.
How about dock bumpers or rails?
Wave Armor Piers-Floating Pontoon Lifts & Otter Island Swim Rafts
Wave Armor offers floating piers and pontoon lifts, these are great options for fluctuating and deep water applications.
Otter Island Swim Rafts are the perfect escape to summer!! The 8x10 ft. Otter Island Swim raft is the perfect addition to a summer-long vacation at the lake.
Raft Dimensions: 8 ft long X 10 ft wide, weighs 300 lbs, and has a weight capacity of 1500 lbs.
Available Colors:
Raft Body: Yellow and Beige
Table and Seats: Green and Blue
We also carry an optional raft anchor.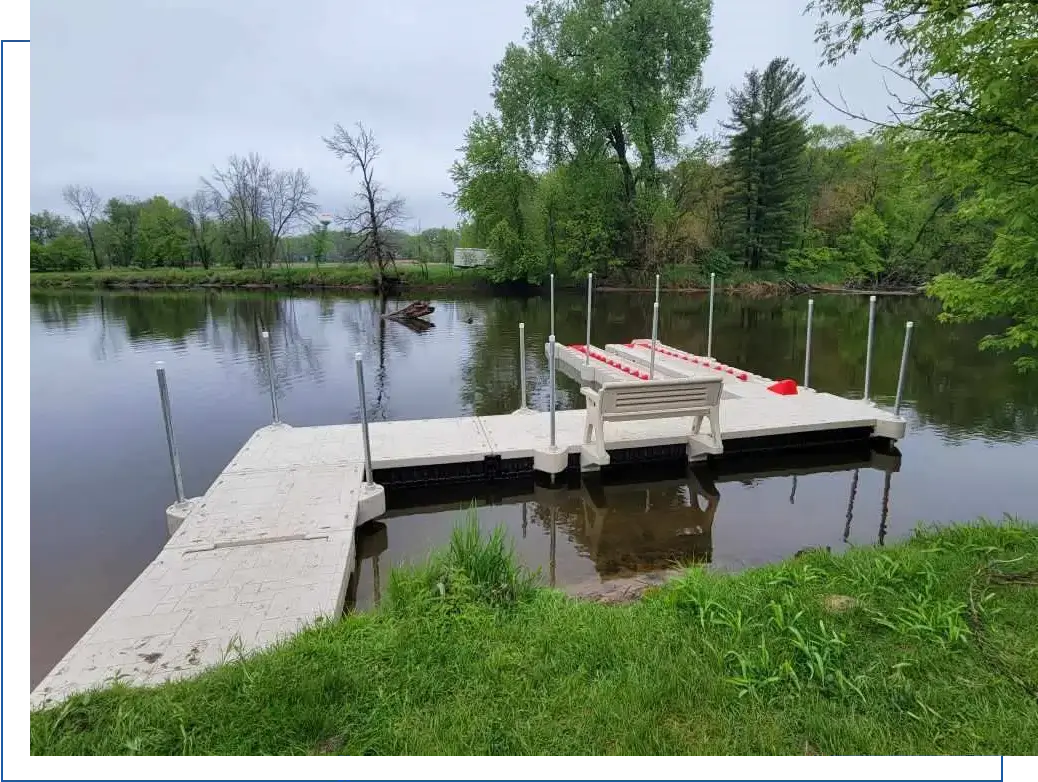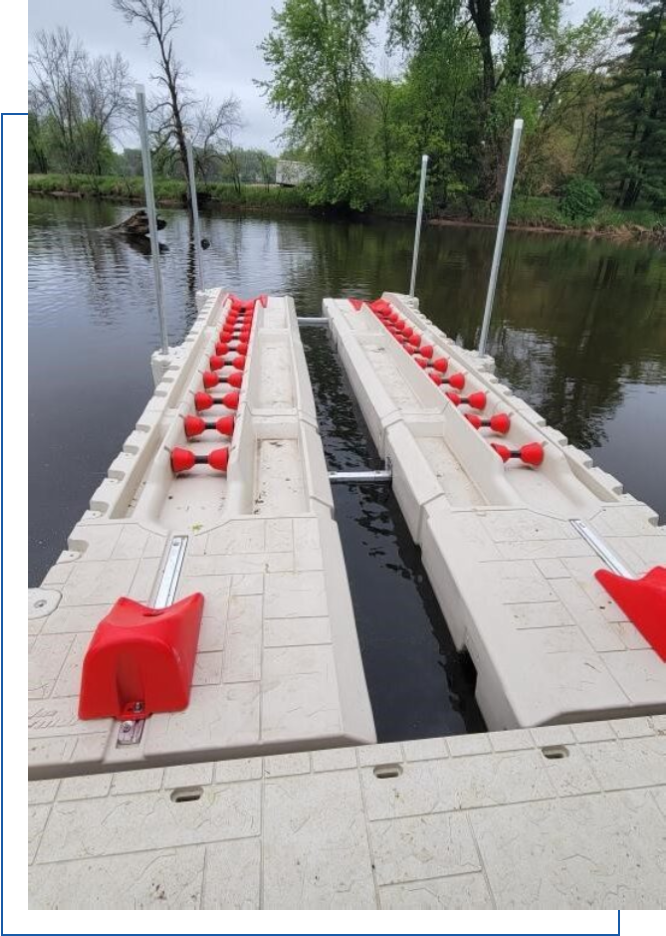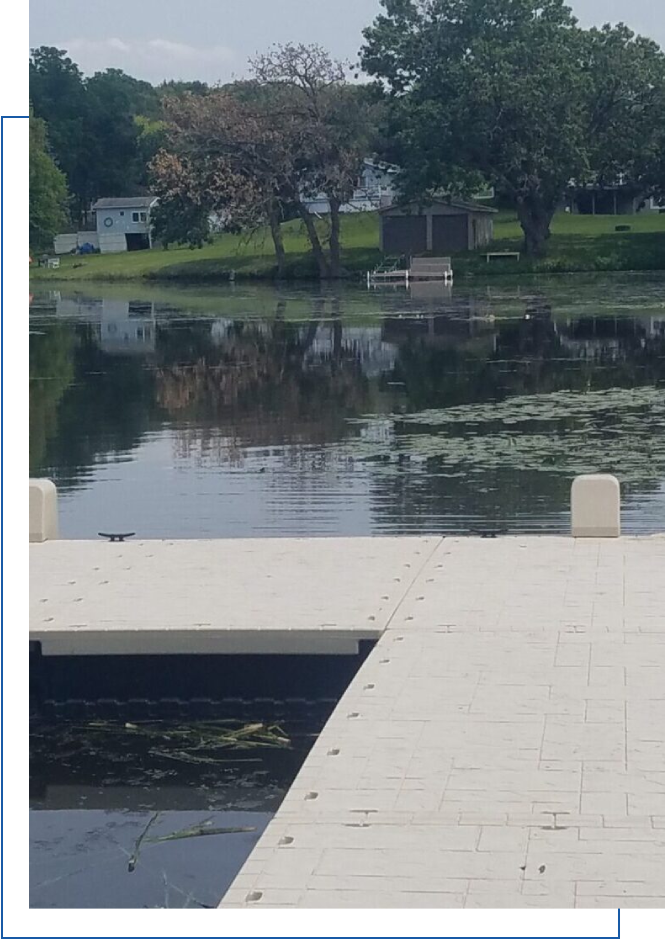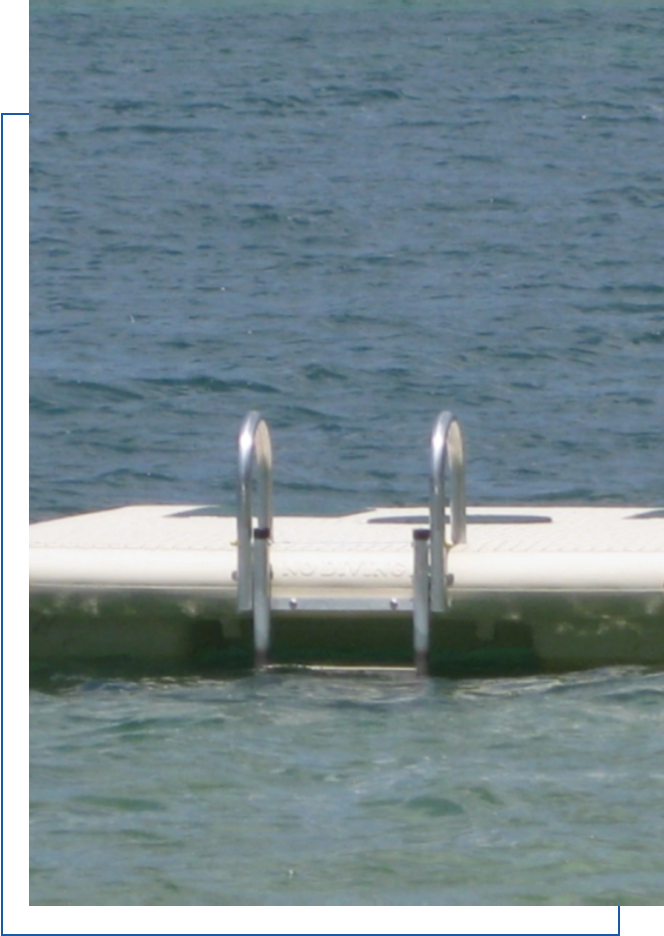 Otter Island Standard Features:
Storage space beneath seat backs
Non-slip surface
Recessed reflectors on all sides
Adjustable seat backs sit up or lay flat
Rounded corners and pontoon-style bottom
Folding aluminum ladder for easy storage
Molded-in handles and rope hitches around the entire raft bottom
100% weatherproof polyethylene construction
Pop-up table with beverage holder